17 years producing high-quality cement from alternative fuels
2.2 million tonnes of waste diverted from Adelaide landfills
0.7 million tonnes of mined raw materials replaced
25% reduction in NOx and 15 million GJ energy conserved
Alternative Fuels and Raw Materials
Adbri leading the way to sustainable cement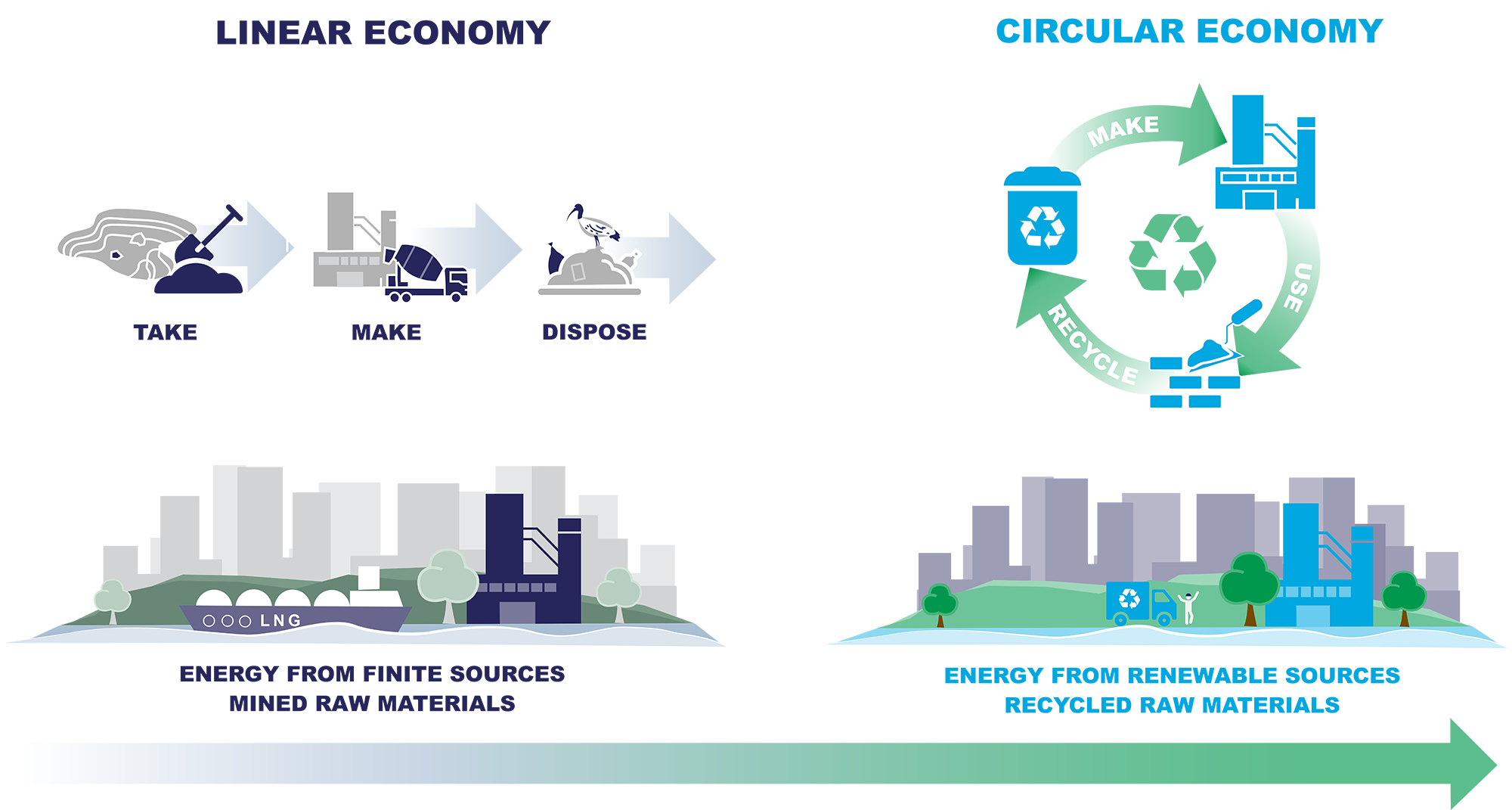 Cement is a critical material for all our infrastructure. It is essential for the manufacture of concrete and after water, concrete is the second most consumed material in the world.
For more than a century, Adbri Cement's cement has been used to build homes and complete DIY projects around Australia. It has also been used in vital infrastructure including roads, airports, schools and hospitals.
The cement production process is energy intensive due to the high temperatures required in the manufacturing process. Traditionally, it has also relied on fossil fuels.
As part of ABC's vision to help build a sustainable future for all Australians, our Birkenhead cement facility is replacing these fossil fuels with alternatives made from waste that otherwise could not be recycled.
We were among the first to introduce alternative fuels in Australia, helping lead the cement industry's transition to a more circular economy.
Finding value in non-recyclable waste
By transforming one industry's waste into a resource for the cement industry, Adbri is able to give new life to some of society's most difficult to recycle materials.
Refuse Derived Fuel (RDF) is refuse from the mixed construction and demolition industry and municipal solid waste sources that would otherwise be sent to landfill. In line with the waste hierarchy, RDF has had all recoverable material removed before it is used as an alternative fuel.
The controlled high temperature environments necessary for the cement manufacturing process mean we are best placed to safely process the RDF into quality cement, diverting it from landfill. Other forms of treating waste with heat may not achieve high enough temperatures or sustain heat long enough to fully break down problematic compounds in the material and can produce ash destined for landfill.
Our high temperature process fully combusts any problematic compounds in the RDF, and any ash produced is safely incorporated into our cement product.
Alternative fuels transforming our Birkenhead facility

RDF has been successfully used in our Birkenhead facility for more than 17 years. It is proven to produce the high-quality ABC cement, while delivering excellent environmental outcomes.
Each year, the program diverts about 200,000 tonnes of material away from landfill and conserves enough natural gas to power 63,000 South Australian homes.
An environmental licence was developed for the use of RDF with the SA Environmental Protection Authority (SA EPA) in consultation with the ABC Community Liaison Group and the local community.  ABC continues to keep the community up to date on the ongoing success of RDF through regular public reports and the results of independent environmental monitoring.
The future of alternative fuels and raw materials
Adbri and the ABC Birkenhead facility are committed to continuing the success of the alternative fuels program. Not only do alternative fuels help to advance the circular economy, they also allow us to secure a fuel that will be available and acceptable to our community and customers well into the future.
The quality and viability of RDF is dependent on good recycling practices in the home and in the workplace. To help with this, ABC has partnered with KESAB Environmental Solutions to improve recycling education and increase awareness of the landfill issues facing Australia.
We are actively seeking ways to expand our alternative fuels and raw materials program to help build a better Australia as we aspire for zero net carbon emissions by 2050.
Environmental performance